Hampton Roads Automobile Dealers Association represents virtually every new car and truck franchise dealer between the Oceanfront in Virginia Beach and Williamsburg. Learn more about our organization.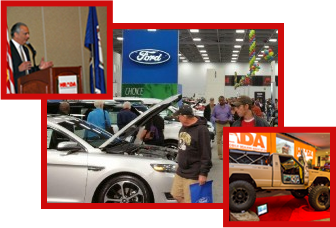 We're Driven To Excellence.
Since August 8, 1922, when the beginnings of HRADA were established by nine competing automobile dealers, a set of principles has defined the organization:
To exchange progressive ideas among members.
To encourage and establish sound business policies.
To foster constructive and progressive legislation for both automobile dealers and the consumer.
To cooperate with state and national motor vehicle trade associations.
To constantly strive to improve the image of the auto dealers by conducting
business in a manner that creates confidence and respect in the eyes of the public.
To develop confidence, respect and good fellowship among the members.