Hampton Roads Automobile Dealers Association represents virtually every new car and truck franchise dealer between the Oceanfront in Virginia Beach and Williamsburg. Learn more about our organization.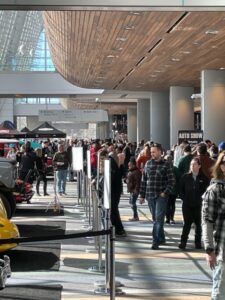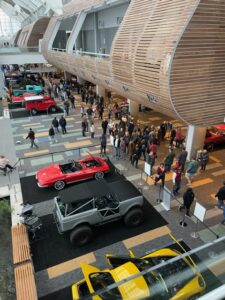 We Support Hampton Roads
A Driving Force In Community Service.
It would be difficult to find an industry that does more for our community than HRADA. The scope and range of contributions touch virtually every person who lives here and vastly improves the quality of life for us all. Auto dealers and their employees help more non-profit groups than any other single industry in Hampton Roads.
Most people think of money when they hear the word "contributions." And while HRADA members surely do dedicate much needed financial resources to charity and civic needs, auto dealers and their employees make substantial contributions through giving their own time and expertise.
Dozens of civic and charity organizations benefit from our industry's tireless commitment to making our community the best place to live in America. As successful business leader HRADA members bring vital skills to these volunteer groups, including the ability to organize, raise funds, market and manage. The next time you're at a charity or civic event, don't be surprised to see the support of one or more HRADA dealer members.
Some Of The Organizations Benefiting From HRADA Members' Participation.
United Way
U.S. Navy
Partners in Education
Teacher of the Year
Big Brothers and Big Sisters
SPCA
Rescue Squads
Children's Hospital of the King's Daughters
Boy Scouts
Girl Scouts
Operation Smile
The Chrysler Museum
USO
Eastern Virginia Medical School
The Diabetes Institute
Back Bay Restoration
Old Dominion University
Tidewater Community College
Norfolk State University
Hampton University
Chamber of Commerce
Sugar Plum Bakery
Little League
Cancer Society
Kids Voting Virginia
Jaycees
Churches
Public Radio
Virginia Zoological Society
Norfolk Botanical Gardens
United Jewish Federation
Norfolk Armed Forces Memorial
Virginia Opera
Virginia Beach Neptune Festival
Hampton Bay Days
Chesapeake Jubilee
Harborfest
Suffolk Peanut Festival
Virginia Marine Science Museum
Nauticus
Air and Space Museum
Membership
Who can join?
Any company that makes its income in the automobile industry in Hampton Roads.
Why Join?
Membership includes such benefits as quarterly lunches featuring world-class speakers and invitations to the annual Charity Golf Tournament, International Auto Show and VIP Gala Preview.
Becoming an allied member means your firm may bid on general business for HRADA. Join today!